On the fence about having the color blue in your kitchen? Think it may be too bold or a wrong color for a kitchen? If it works with the other colors you are using, then don't be afraid of it. Be bold and use some blue! In recent years, blue has become one of the trendy colors for interiors and for a good reason too! Below, I will be discussing all the reasons to get on board with blue, it's a trend not going anywhere soon!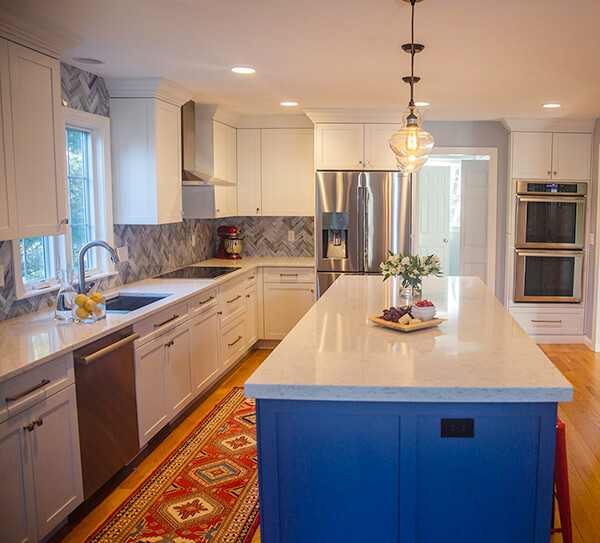 Psychological Effects:
Along with being a beautiful color, blue provides beneficial psychological effects and can improve your emotional wellbeing. The color can decrease stress, relax you and provide calmness and serenity. After a long, hard day, this color is sure to provide tranquility.

Versatile Color Palette:
The varying shades of blues allow for the color to be used in every style of interior. A lighter shade of blue can be used to soften a room, an exciting blue, such as a royal blue, can be used to add a focal point and eye popping effect while a neutral blue, like navy blue, is a great color for walls. Additionally, shades of blues compliment virtually every color!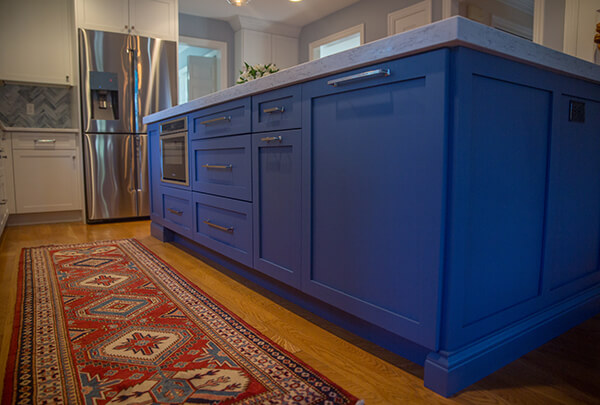 Blue Doesn't Overwhelm You:
With it's versatile color palette, blue can work as a major focal element of the color palette or it can be used as a small pop of color in the space. You can use blue for your walls, furniture, cabinetry, pillows, practically anything! And no matter how the blue is used, your eyes will not be overcome by this color!