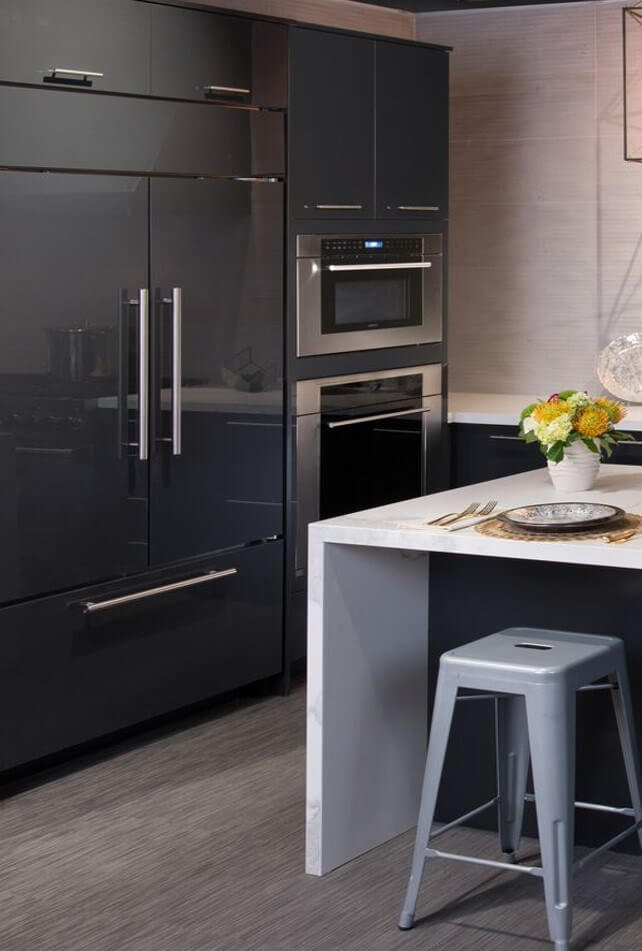 Kitchen and bath designer, Claudette Andrew of Westborough Design Center, located in Westborough, Massachusetts is no stranger to Siteline Cabinetry, as she has been working with the brand since its beginning.
Claudette shares a recent project located at a high-end appliance distribution showroom in Milford, Massachusetts. Clarke Living is New England's premier Sub-Zero® Wolf® distributor, and they offer homeowners the opportunity to visit their amazing showrooms. Through a partnership with Clarke Living, Westborough Design selected Siteline cabinets to be used as the contemporary showroom display because of Siteline's versatility in door style, design and function.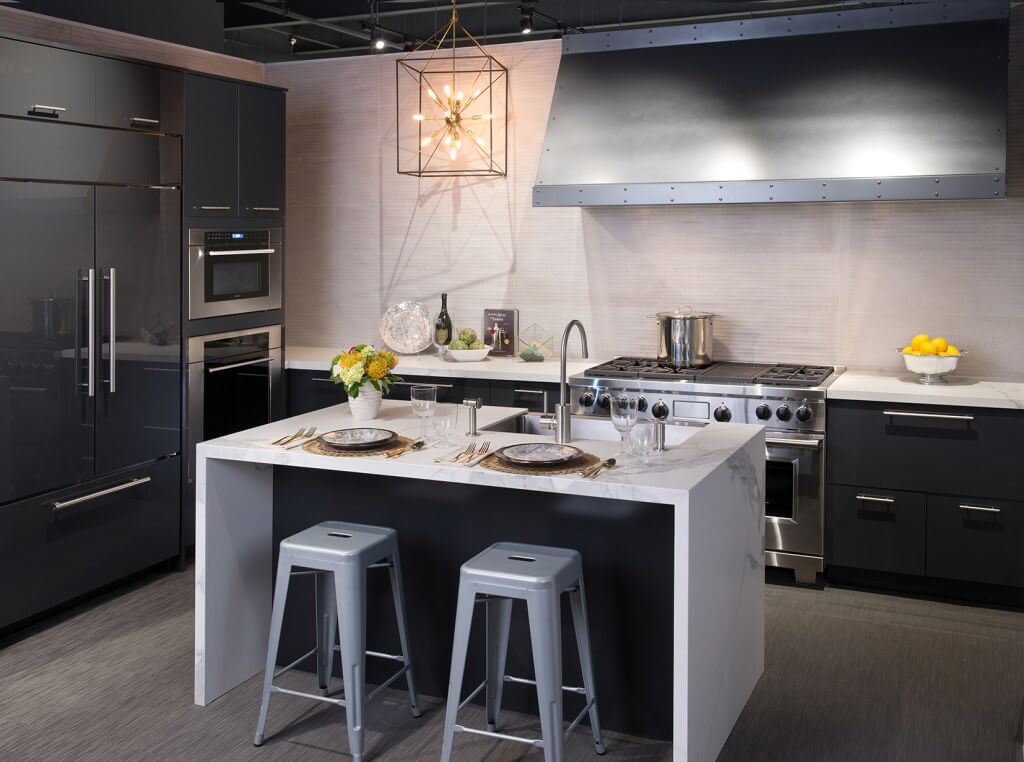 Shown here: Siteline cabinet display in the Amici door style, with dark grey Citadel Acrylic finish.

"I have always loved the sleek Acrylic finishes that Siteline offers," comments Claudette. "So when it was time to design a vignette for Clarke, the Acrylic finish was at the top of my list."

Perfect as an accent or for the whole room, Acrylics are polymer high gloss, durable finishes, which are applied to carefully selected medium density fiberboard for maximum color clarity and consistency. Siteline Acrylic is scratch resistant, and available in five colors.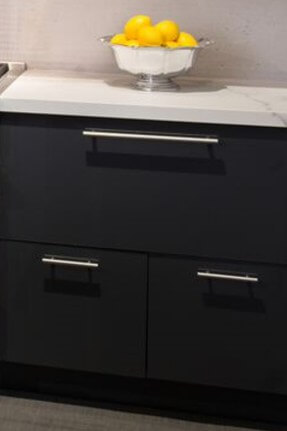 Claudette also used the upgraded, metal drawer boxes to offer a different take on the standard maple dovetailed drawers that others offer.

Homeowners who visit Clarke Living are drawn to this display due to its clean lines. The solid Acrylic color, Citadel, allows for a large variety of countertop and backsplash materials. "On this display, we were excited to use a mix of finishes and metals, including a custom metal hood," notes Claudette.

Claudette adds, "Siteline Cabinetry is a great product that we have added to our small collection of manufacturers. We have been a Corsi cabinet and Greenfield cabinet dealer for many years, and they have always offered our clients an amazing product.

"Siteline offers custom panels for high-end appliances, an abundance of paint colors and some great alternatives for a contemporary kitchen. Their quality and service is in line with the other Corsi Group products. We highly recommend it."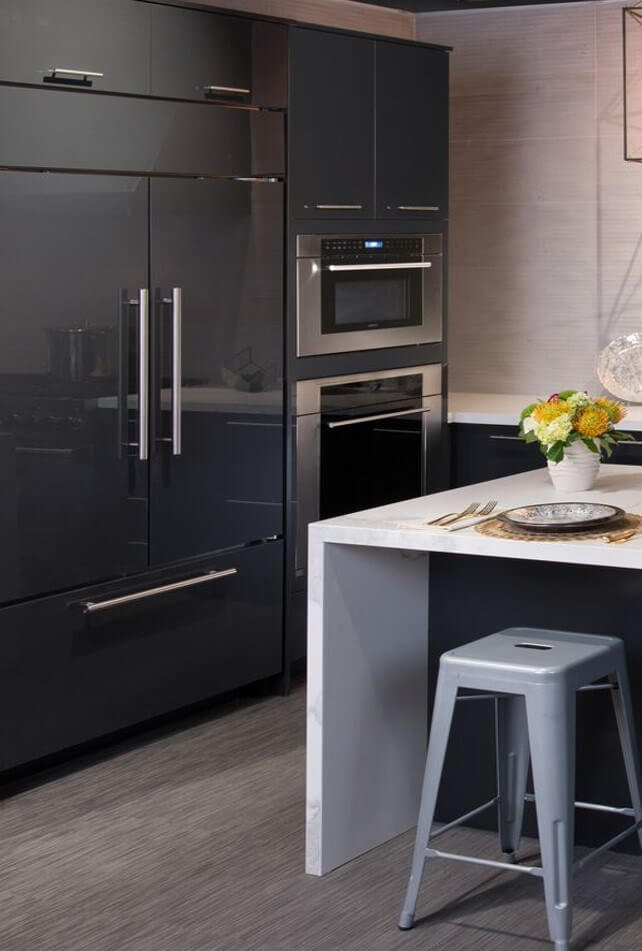 According to their website, Clarke has been a cornerstone of the appliance industry in New England. Clarke has grown to be the nation's most exemplary distributor with three award-winning showrooms (known as the region's ultimate kitchen resource centers), a Culinary Center teaching cooking to homeowners throughout New England, a nationally known appliance service company and a network of stellar independent retail dealers.

Photography courtesy of Clarke Living.

Like what you see here? Want to learn more about Siteline styles, materials and finishes? Click here.