We recently moved into a new home, and one of the first items on my wish list was a mudroom. With two boys in the house, we knew that the amount of sports equipment, jackets, shoes, etc would soon grow, as they grew.

Well, we lucked out and found a home with an unfinished basement. We finished the basement and we were able to designate an 11x8 space for our mudroom.

So how does one create a mudroom?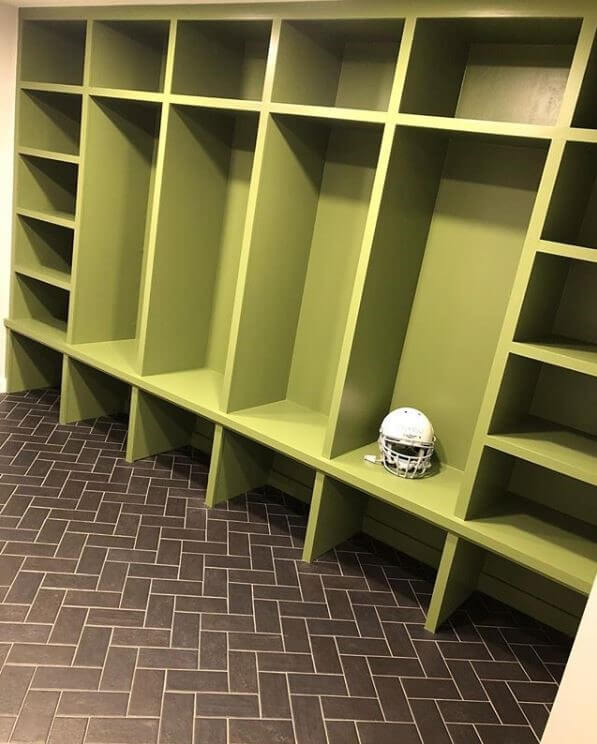 1. SIZE.
What is the size of your room? This will determine everything!

2. FAMILY.
How many in your family? Do you have the space to create a cubby for each family member, or does the space only allow for an open space with a row (or two) of hooks along with shelving below and above for shoes, hats, gloves, etc.? Each family is different so the organization of one family's mudroom may not work well for another, so make sure that you keep the behaviors and organizational habits of your family in mind as you create your mudroom!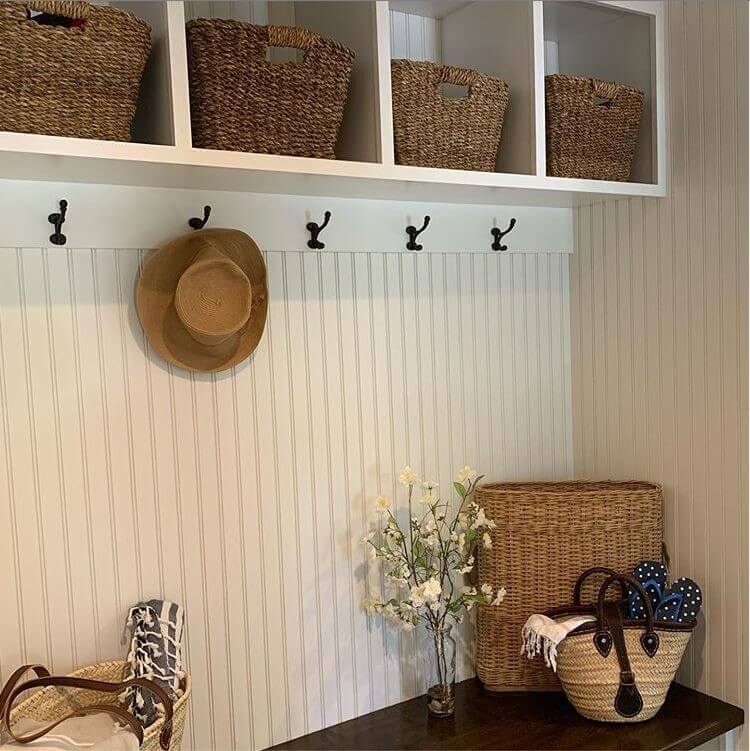 3. STYLE.
Like everything in the design world, there is not just one style for a mudroom. Is it a traditional or transitional space - maybe add a beadboard with a decorative cap! Or you can go in the direction of shiplap, installed vertically or horizontally, which will give the space a chic yet casual feel. Or you can just keep it simple by creating open areas within the space!

And the design doesn't stop there. Now it's time to choose a color and (tile) flooring!
Make a statement. Be bold. Be classic. Be simple. Be you.
Not everyone walks into a situation like mine, where they can design their mudroom from scratch. Most often we are designing with what space is given to us. Maybe a coat closet is removed and replaced with a built-in. Or the washer/dryer is moved to another location which allows us to enlarge the mudroom. Either way, make sure your design fits the space appropriately and that it is functional for your family. And remember, every inch of space counts, so make sure you reach out to a designer for advice!